Undertaking |
Associação Cultural Videobrasil
SESC São Paulo
The 17th Festival marks the broadening of the project's scope. Now called the International Contemporary Art Festival SESC_Videobrasil, the event becomes inclusive of other artistic experiments, such as installations, performances, artist books, photographs, and paintings, as part of the Southern Panoramas competitive show, held at SESC Belenzinho. With its new format, the Festival maintains its role as a special showcase for production from the world's geopolitical South, featuring work by 101 artists from Latin America, Africa, Eastern Europe, the Middle East, Asia, and Oceania, while becoming the first contemporary art festival in the country. In keeping with this new scope, guest artist Olafur Eliasson holds his first Latin American exhibition as part of the Festival. Curated by Jochen Volz, Your body of work is featured at SESC Belenzinho, SESC Pompeia, and Pinacoteca do Estado. The show comprises 12 installations that invite the audience to experiment with their perceptions of reality.
Other Festival actions include the 1st Videobrasil Open Studio Prize, which selects young São Paulo-based artists to produce commissioned works at interaction-oriented facility Casa Tomada; and the Southern Panoramas Seminars, which discuss curatorial and editorial hypotheses, network articulations, and propositions for training within the Southern scene.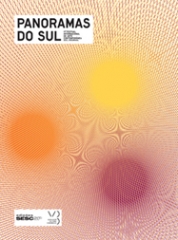 Programme
competitive show
The 17th edition consolidated the Festival's embracing of all languages. The show was built upon 101 works shortlisted from among 1295 submissions and divided into four curated sections: Cartographies of Affection, Nature and Culture, Political Landscapes, and Optical Devices
exhibition
First solo show by the Icelandic-Danish artist in South America. The set of works was showcased at Sesc Pompeia, the São Paulo State Art Gallery (Pinacoteca) and Sesc Belenzinho, including early pieces and projects created specifically for São Paulo.
public programs