Undertaking |
Associação Cultural Videobrasil
SESC São Paulo
General Curator |
The experimentation that marks the history of audiovisual, bringing cinema, video, and art closer to each other provided the theme for the 16th edition of the Festival, which paid tribute to the classic film Limite (1940), by Mario Peixoto, and received twenty thousand visitors.
British artist Peter Greenaway opened the programme with his Tulse Luper Suitcases performance, in which he rebuilds, live, images of his film trilogy by the same name. The performance is part of the filmmaker's project of seeking expanded models of cinema, as are the films and installation that took over the 4th story at SESC Avenida Paulista for the duration of the Festival.
Installation work by German artist Marcel Odenbach, a video art pioneer, featured a large retrospective, as well as films by Kenneth Anger, one of the founding fathers of United States underground cinema. The Brazilians Eder Santos, Detanico & Lain, and Arthur Omar screened previously unseen works at the Festival, which also dedicated cycles to films by Carlos Adriano and Edgard Navarro.
The Southern Panoramas exhibition brought together sixty-six works produced from 2005 to 2007 by artists from the south. In addition to prizes in cash, the selected artists were also contestants for eight exchange prizes granted by the Videobrasil Residency Programme.
Hybridization in contemporary image and multiple narratives were discussed in the Videobrasil Seminars, which were part of the Festival's knowledge zone and counted on 250 participants.
---
Visual identity and graphic design | Angela Detanico and Rafael Lain
Photographic record | Elizabeth Lee and Thiago Villaça Boffe
Video record | Almir Almas / ECA-USP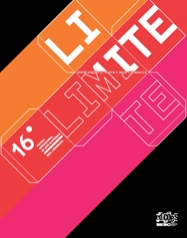 Programme
competitive show
film and/or video screenings
exhibition
performance
public programs